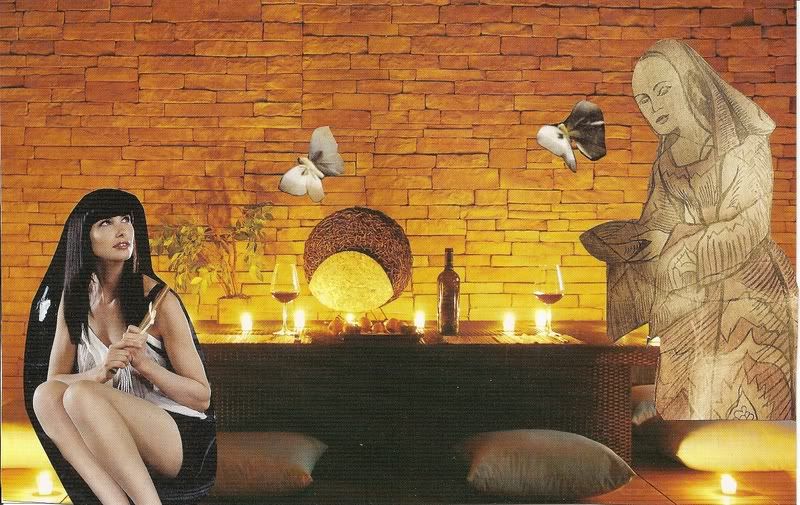 We're almost there! In less than 2 weeks we'll start blogging our way through Soul Coaching by Denise Linn.
If you've arrived here for the first time or have been lurking and wondering whether to participate, there's still time to join in. Just leave a comment
here
with your name and a link to your blog and I will add you to the list of participants.
Each day I will post here about the day's focus. On that post, you will be able to share a direct link to your post on that topic. That way it should be easy for all of us to come explore each other's thoughts and reactions to a particular day's task. You can share as much or as little as you like of your experience on your blog.
Soul Coaching is a 28-day process but we will be using each of the 30 days in November to write about it.
November 1: Post your response to the introduction or to any of the preparations you decided to do (see below) or what you hope to get out of the experience, whatever you need to start you off.

November 2: Day 1 of Soul Coaching

November 3: Day 2 of Soul Coaching...

November 30: Wrap up.
NaBloPoMo: For anyone who wants to participate in
National Blog Posting Month, this should give you a great structure to have something to post every day! To sign up for NaBloPoMo, click here, click on Blogrolls, click on November, and follow the instructions. There are prizes to be won over there if you truly do participate every day. I've also set up a Soul Coaching group over there.
Possible Preparations before November 1
I know many of you are raring to go and if you look at the intro, there are a few things you can do before November 1.
1. Get a journal (page 14, Denise actually recommends you use 2)
You can finally use that pretty journal that's been waiting on your shelf

You can pick up something inexpensive at the dollar store and find a creative way to make it your own

You can simply use your blog as your journal as you share the journey with each of us.

It's up to you
2. Make a sacred contract (page 16)
Denise suggests we make a contract with ourselves affirming our intention for the 28 days of the program. Maybe this will be something you'll want to share on November 1.
3. Create an altar (page 17)
Denise also recommends that you create a sacred space in your home prior to the beginning of the program. It does not have to be religious in nature. "It can be a highly personal representation of what is most important to you - your hopes and dreams and what you hold sacred." A photo of your altar would be an awesome thing to share on November 1!
Air Photos
The first week of Soul Coaching is Air Week - Clearing Your Mental Self. For each of the 7 air posts that will appear on this blog, I would love to share a participant's picture. If you would like to share a photo, please send it to me at starshyne(at)openthedoor(dot)ca. I will have room to share 7.
Questions
Please post any questions you may have in the comment section and I will respond to them as best I can.
And in the meantime...
If you're aching for more, you can listen to Denise's most recent radio program at Hay House radio here.
Enjoy!